UTILIZING THE

RIGHT TECHNOLOGIES

FOR YOU
With over 25 years of experience we develop high quality, cost-effective and reliable software
that matches your specific needs, budget and timeframe.
Scroll down to see our areas of expertise:

Web Applications
As a full-stack web development company, we deliver a wide range of custom web solutions for small and big businesses in different domains. Our Web Applications are cross platform, feature-rich corporate and consumer-facing. Your web application will work flawlessly on every web and mobile browser.
Web Application Types
We develop order-, asset-, and process management systems, as well as other web-based enterprise apps that will become an intrinsic part of your business workflow and will become an inherent part of your digital transformation.
We have extensive expertise in the development of professional, company- /customer-focused partner/vendor, healthcare, learning and other types of web portal applications. While the meticulous UI guarantees for a user-friendly experience, we also make sure that all building blocks work perfectly together.
We are e-commerce experts. Whether you are just looking for our professionally developed e-commerce sites, B2B web portals or booking/reservation applications or want our whole e-commerce consulting solution, we got you covered!
Not only does a professionally developed, single-page web app offer an impressive and secure web experience. By designing and developing interactive SPAs, responsiveness and cross-browser compatibility, as well as high performance and intuitive UI, is ensured.
Mobile Applications
We provide full-cycle mobile app development services. This includes expert business analysis, design and development of your mobile application from idea to launch, integrating the new product into your infrastructure and providing further optimization and scale-up on demand.

iOS Apps
We are in love with Apples design and functionality and therefore we pride ourselves on developing pretty amazing iPhone and iPad apps. We use Objective-C and Swift, and we can utilize all the latest iOS features to our apps such as Apple Pay, iCloud Drive, iBeacon, Core Bluetooth, NFC, Siri, iMovie, 3D Touch and many more. 
Android Apps
Androids user ecosystem is the largest on the planet. We help you to tap into this huge audience, by creating innovative and scalable Android applications for your users and your business. We offer native Android applications or HTML5 hybrids tailored to your specific needs.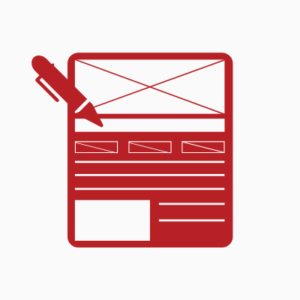 UX/ UI Design
The User is at the center of it all. We value software which does not only work properly, but has an appealing design. Therefore, we design user-focused digital tools and omnichannel experiences that fully meet your customers' needs and your business goals.
UX/UI Design Process
Our UI/UX design process follows four steps and includes important deliverables along each process step to ensure our high visual and functional standards.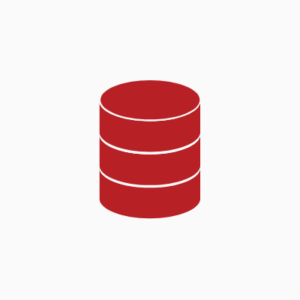 Database Development
Our expertise in database development ranges from setting up new databases to upgrading existing platforms. Relying on solid expertise, we are ready to meet the specific challenges of your business with a professionally tailored solution that will keep your data clean, organized, secure, and easily accessible for authorized users from multiple devices.